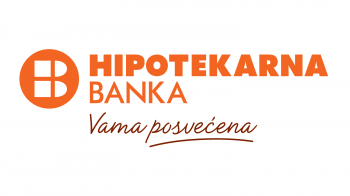 Hipotekarna Banka, the fastest growing Montenegrin bank, has always been a market leader. By officially incorporating sustainability into its business strategy, it has once more proven to be a driver of change.
On the 11th of November 2021, Hipotekarna Banka officially became a signatory of the Principles of Responsible Banking, making it the first Montenegrin member bank of the United Nations Environment Programme Finance Initiative. This milestone formalized its commitment to developing and achieving its sustainability goals under the incorporation of ESG principles in its business and operations.
Since January 2022, Hipotekarna Banka has been revising and approving the internal sustainability strategy of the Bank, with the board of directors and the newly appointed supervisory board.
Upon setting in place a Sustainability Strategy, the bank has successfully reached an important milestone and the focus was shifted on its implementation.
According to the strategy's timeline, by the end of 2022 the bank will have trained all of its employees on this initiative as well as have created its first published sustainability snapshot with highlights from program and initiatives and results obtained in the first year. This will only be a first step in the ever important reporting process that companies undergo when analyzing and measuring their ESG performance.
The aim for the year 2023 is to publish the Bank`s first official sustainability report, while continuously improving and aligning its strategy to any new pertinent legislative requirements and global leading practices.
Hipotekarna Banka is highly motivated to be a proactive and leading supporter of the Sustainable Development Goals (SDGs) of the United Nations as well as committed to becoming a market leader in ESG-oriented banking.
Hipotekarna Banka cares about its community, environment and all of its stakeholders and hopes to be a new agent of change. It is committed to making a positive impact and looks forward to welcoming other entities in the Montenegrin market, especially fellow banks, to join it in the journey ahead.
Hipotekarna banka, Dedicated to the future.